Logo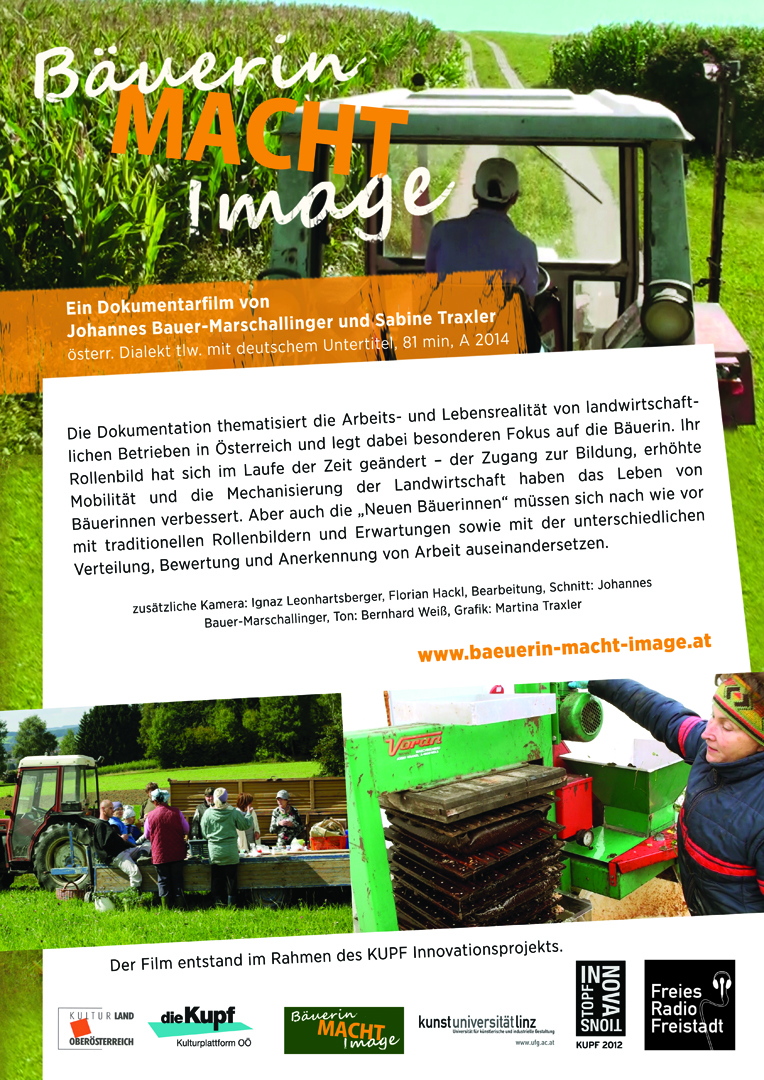 The cross media project "Bäuerin-Macht-Image" is intended to motivate agriculturists to reflect on their role models. It also offers information for people with a general interest in agriculture and role allocation between genders. The project has been created by Sabine Traxler and me and started in 2012 as part of the KUPF Innovationsprojekte "Der gläserne Boden". Radio shows on Freies Radio Freistadt, a blog, a workshop, a documentary film and numerous discussions have been means of this project.
Many thanks to all who contributed!
Thanks to KUPF and FRF for the funds and support we received.